We are here to support!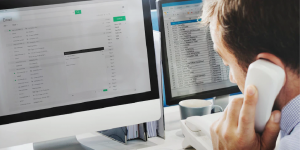 Our campus is registered as COVID safe businesses, our students' and staffs' safety is our priority. In light of the COVID 19 pandemic, York Business Institute provides the opportunity for you to attend classes by attending campus or by joining the classes through remote live delivery via video conferencing. Our friendly staff are also here to support !
Mode of course delivery:
During the COVID-19 pandemic all of our courses will be delivered 100% online to reduce the spread of the virus and safeguard the welfare of our students, staff and the community.
Timetable:
The Online Class timetable may differ from the actual(face-to-face) class timetable. The nature of student support and engagement may also vary during this online delivery period. Please contact the college if you have any enquiries regarding the mode of delivery and the timetable